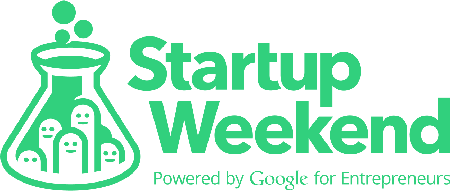 Startup Weekend Toronto – Youth Edition
Inspiring Entrepreneurial Greatness in Youth
What Is Startup Weekend?
Startup Weekend Toronto – Youth Edition is a great event for youth to learn more about business and entrepreneurship by coming together to share ideas, form teams, build products, and launch lean startups.
Startup Weekend is a global non-profit organization of active and empowered entrepreneurs who are learning the basics of founding start-ups and launching successful ventures. Designed to provide superior experiential education for technical and non-technical entrepreneurs, the event begins with Friday night pitches and continuing through brainstorming, business plan development, and basic prototype creation, Startup Weekends culminate in Sunday afternoon demos and presentations.
Participants create working startups during the event and are able to collaborate with like-minded individuals outside of their daily networks. All teams hear talks by industry leaders and receive valuable feedback from local entrepreneurs. The weekend is centered around action, innovation, and education. Whether you are looking for feedback on an idea, a co-founder, specific skill sets, or a team to help you execute, Startup Weekends are the perfect environment in which to test your idea and take the first steps towards launching your own startup.
When?
Friday, May 29 to Sunday, May 31, 2015
Where?
250 Yonge St, Suite 2201, Agile Offices
Toronto (beside the Eaton Centre)
Who Should Attend?
Grade 7 to 12 students interested in learning more about business and entrepreneurship.
Why You Should Attend?
Foster entrepreneurial skills such as innovative thinking, effective communication, and teamwork
Build strong community and peer connections through networking and event participation
Develop transferable skills with a strong emphasis on experiential education
Understand business concepts such as ideation, lean launch, pivoting, product development, minimum viable products, presentations, customer validation, and more
Enhance students resumes for future educational (i.e. post-secondary applications) and professional endeavors
Celebrate Toronto's diverse pool of talent and future entrepreneurs