By Knowlton Thomas
Symantec recently released the findings of its 2011 SMB Threat Awareness Poll. It revealed that, while awareness is high, small and medium businesses don't consider themselves targets of cyber attacks.
More than half of SMBs are familiar with the various security threats such as keystroke logging and malware. They know these attacks can lead to lost productivity, leaked private information, and even revenue loss. And yet…
The very same SMBs that recognize these threats and the consequences don't feel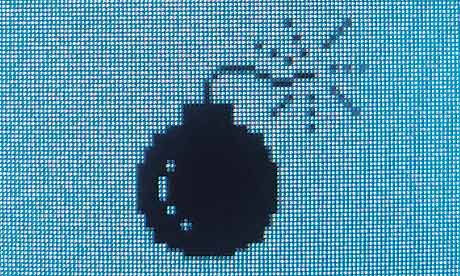 threatened. Half of the companies think that, simply because they're small, they won't be targeted. However, they're perfectly wrong: 40% of all attacks are targeted at small or medium sized businesses. Only 28% of attacks aim for large enterprises.
Because SMBs feel immune, they're not implementing the necessary safeguards. 63% ' use secure machines for online banking, 61% don't use antivirus software, and 47% don't use security on mail servers.
"Our research shows that SMBs are quite vulnerable to cyber attacks, and it's more important than ever for them to take steps to keep their information safe," said Steve Cullen, senior vice president of Worldwide Marketing for SMB and .Cloud for Symantec Corp. "Even with tight budgets and limited resources, simple changes such as education and best practices can significantly strengthen an SMB's security approach to cyberattacks."
Image: The Guardian
Knowlton is the Associate Editor of Techvibes Media. He has vested interests in business and financial subject matter, as well as technology and environmental affairs.
Reposted from Techvibes Media.
The RIC blog is designed as a showcase for entrepreneurs and innovation. Our guest bloggers provide a wealth of information based on their personal experiences. Visit Altitude Accelerator for more information on how RIC can accelerate your ideas to market.