What does it take to build an economy focused on innovation and creativity?
How will Brampton build an ecosystem that pushes us all forward? What roles do existing leaders and organizations play in developing a new landscape?
Join Micheal Hofweller at LAB B as we discuss the fundamental role of start ups, the key elements and players and the goals of an entrepreneurial ecosystem. We'll explore the economic impact of interconnectivity and what this means for the City of Brampton. Micheal will support his talk with real world examples and case studies of Waterloo and London, ON.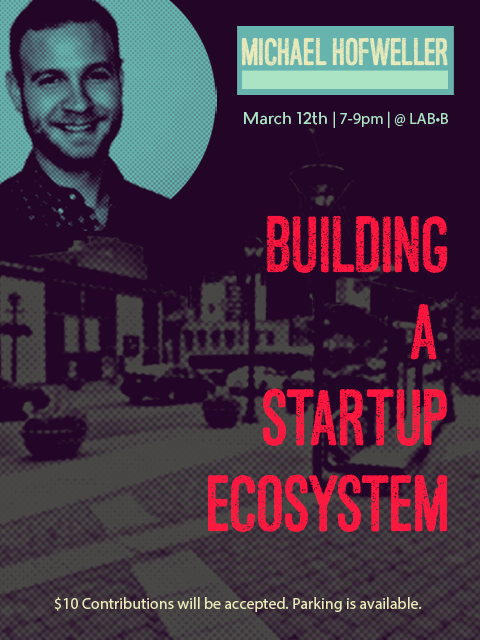 About Michael
Michael is co-founder of the London, Ontario incubator, BizInc (now the Student Entrepreneurship Centre), and helped launch the Kinetic Cafe's FRESH startups program in Toronto. He remains an evangelist for young entrepreneurs, innovation spaces, and startups, and is currently the Director of Business Development at OK GROW! as well as Business Development Advisor at LAB•B. Want to chat with Michael? Drop him a line at michael.hofweller@gmail.com.
RSVP NOW! THIS IS A FIRST COME FIRST SERVE BASIS
FREE PARKING IS AVAILABLE AT ROSE THEATER BRAMPTON & ALONG QUEEN ST
$10 CONTRIBUTIONS WILL BE ACCEPTED